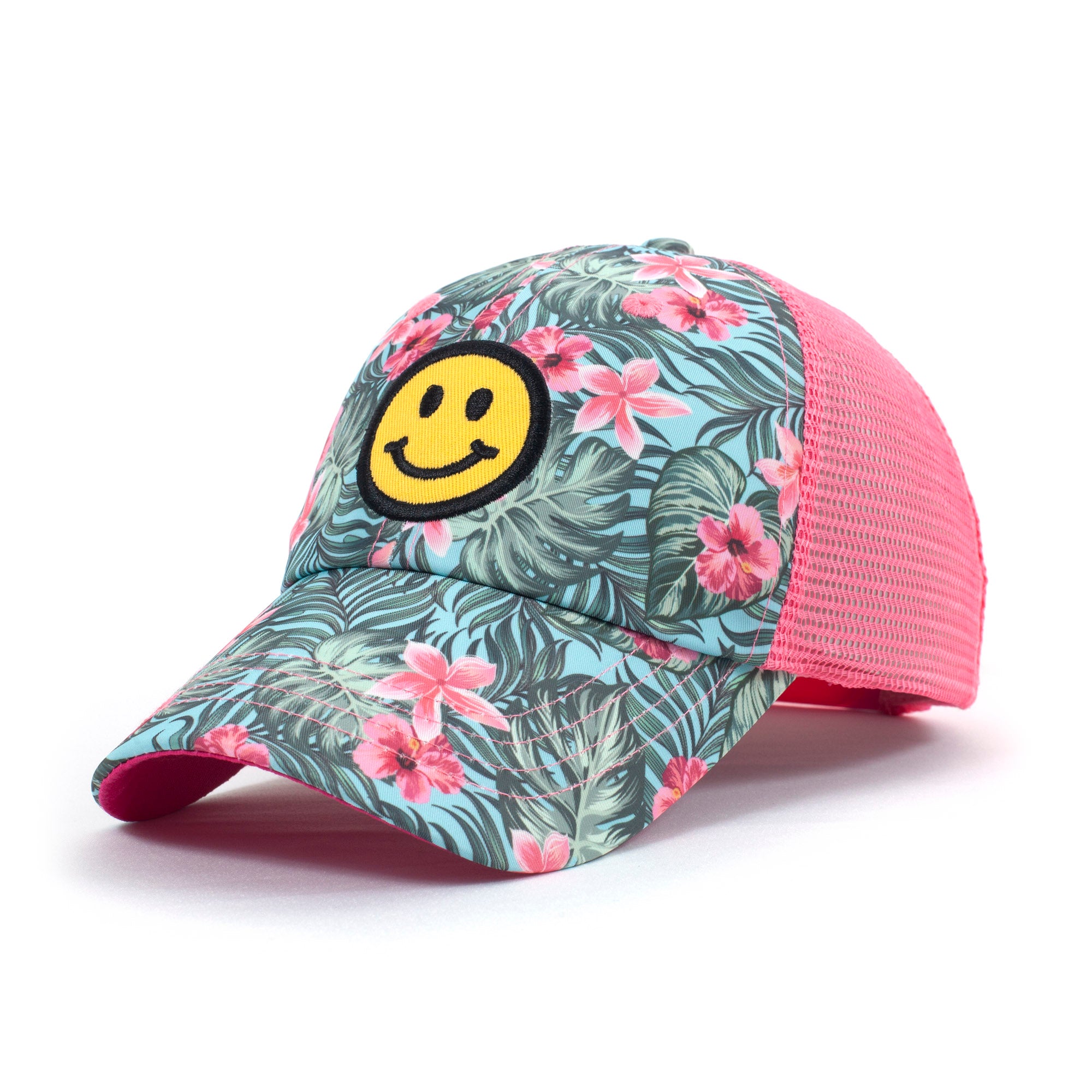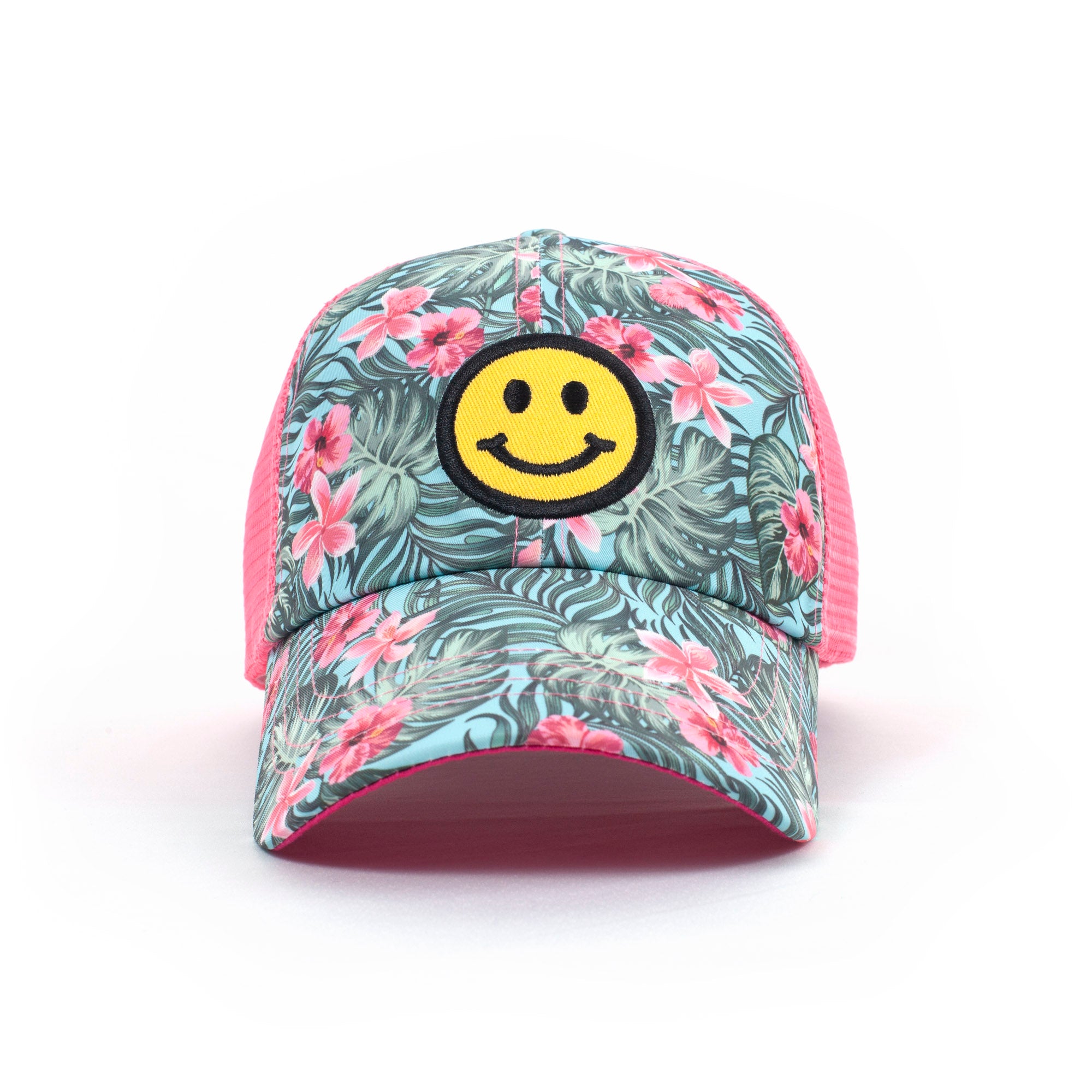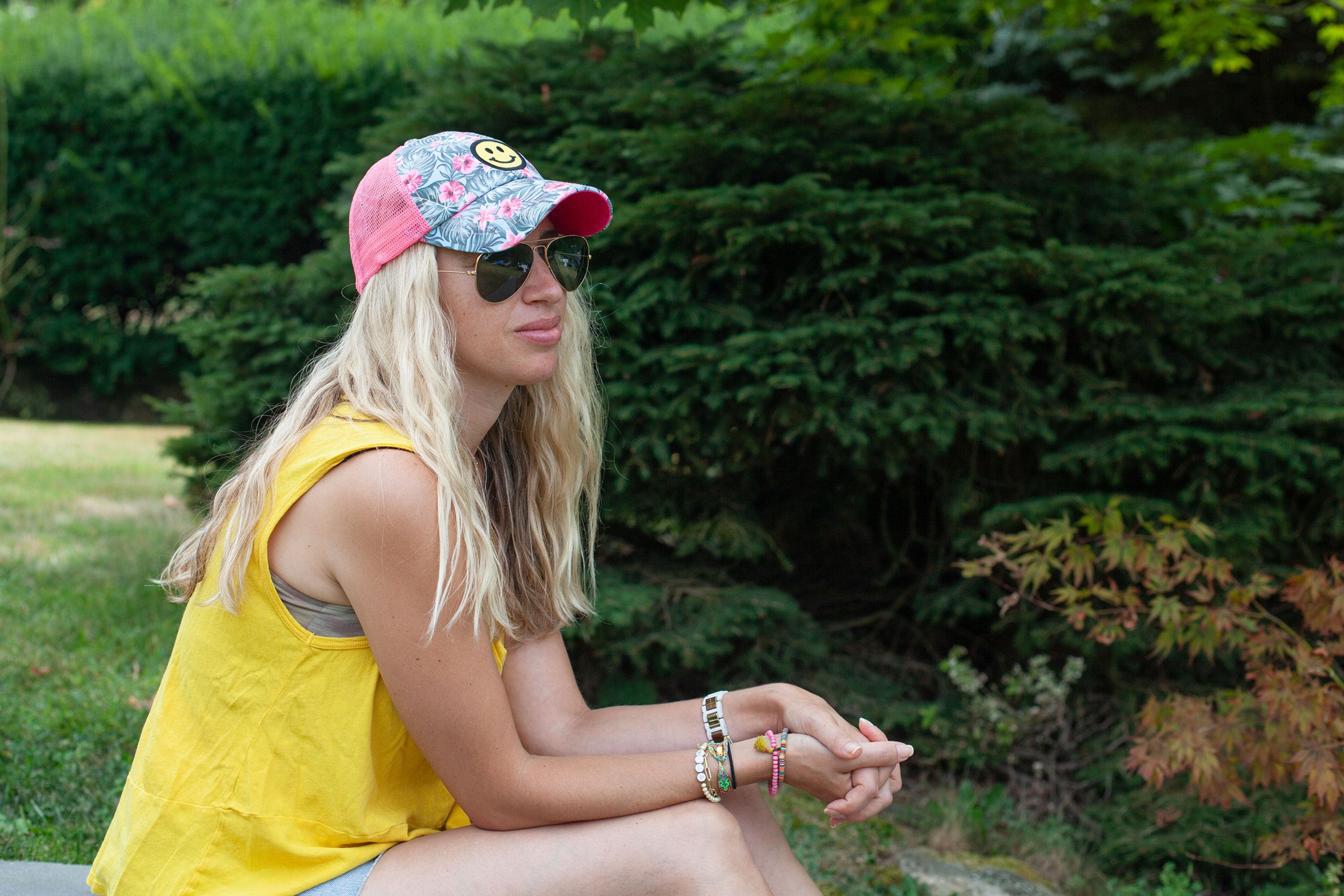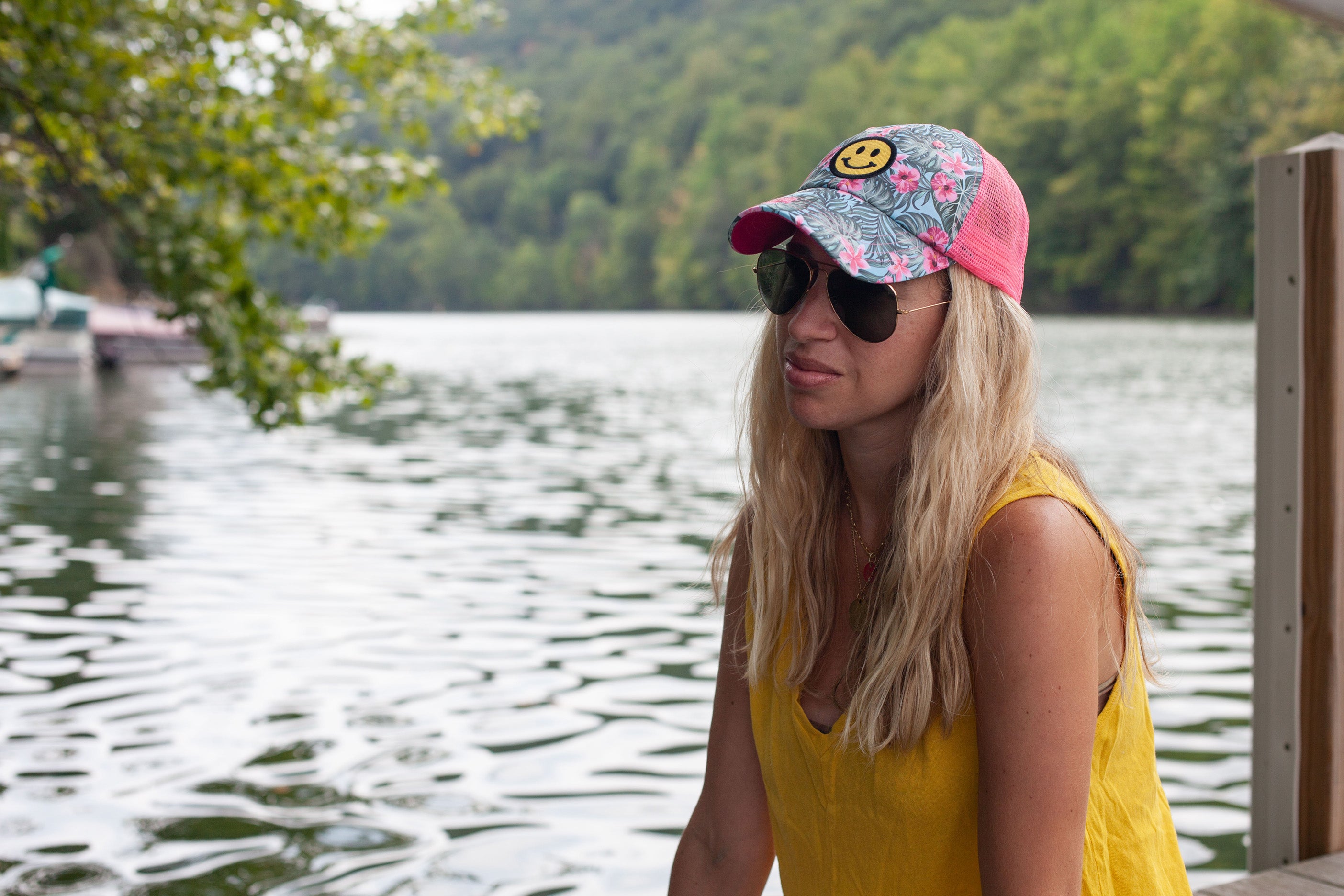 Hawaiian Lady
Women's Trucker Hats FAQ
What's the difference between a trucker hat and a baseball cap?
While the general design is very similar, a trucker hat typically has a mesh back and an adjustable snapback. Baseball caps are generally made of cotton or twill, have curved brims and adjustable strap at the back.
Are trucker hats in style?
Trucker hats are definitely in style. They have a classic, laid-back vibe that can be dressed up or down depending on the occasion. Plus, they come in all sorts of fun colors and patterns for added style points.
What makes Shop Lady trucker hats different? 
Our trucker hats have a smaller dome to better fit women's heads. They also have a shorter brim so you can see better while wearing them. Lastly, they are made with a special stone wash process to create the softest material possible so you can wear them all day and forget you are even wearing a hat.
What's the best way to clean a trucker hat?
To keep your trucker hat looking its best, we recommend spot cleaning only. Use a mild detergent and water solution to remove any dirt or debris. Allow it to air dry before wearing again.
How should a girl wear a trucker hat?
The best way to wear a trucker hat is facing forward and fitted to the head, with an outfit that is relaxed and casual. You can pair it with jeans, a t-shirt and sunglasses for a fun, effortless look. And if you're heading to the beach, pair it with a tote bag!
How tight should a trucker hat be?
A trucker hat should fit snugly but not so tight that it gives you a headache. The adjustable snap back allows you to find the perfect fit for your head.
Do you have matching trucker hats for kids?
Yes, we have a variety of kids trucker hats in the same colors and patterns we do for women. They make a great accessory for any outdoor adventure, and an awesome opportunity to match with your little one.